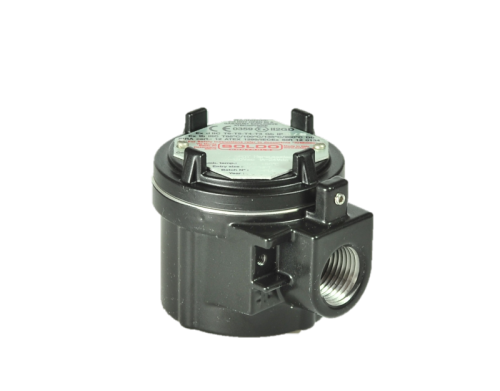 Easy Switch
Xuất sứ: USA
Nhà cung cấp: Pitesco
Hãng sản xuất: Rotork Soldo Control
Liên hệ tư vấn
Mr Nghĩa
nghia@pitesco.com
0914.237.179
nghia.pitesco
Series details
Hazardous area limit switch box, dedicated to manual valve applications. Explosion proof enclosure, matching the Ex d IIC T6 standards, produced in both copper free aluminum and 316 stainless steel materials, covering the most demanding application in hostile environments. The Easy switch box takes advantage of two magnetic sensors, providing the electrical feedback to the control room. An easy to mount magnetic target operates the switches.
Features:
Compact design, providing a solution for all manual valve ranges, even the smallest ones.

Enhanced flexibility of installation and application thanks to multiple mounting kit options and glass reinforced composite magnetic holder.

Easy to mount magnetic target for switch operation.

Up to two cable entries.

Enhanced corrosion resistance thanks to Copper free aluminum housing polyester powder coated.

316 stainless steel housing for extremely hostile and corrosive environments.

Easy wiring through the terminal PCB board.

NOVA V3 switch option to ensure extreme durability and high power switching capabilities.

Single tool opening design, allowing operator to unscrew the lid by hand after removing the locker.

Technical Data:

Materials

Copper free aluminum body and cover with polyester powder coating

AISI 316 Stainless steel body and cover with polished finishing

Glass reinforced composite magnetic holder

Certifications

ATEX and IECEx Ex II 2GD Ex d IIC T6/T5/T4 Gb Ex tb IIIC T85/T100/T120°C Db Ta = -65°C≤Ta≤105°C

Protection grade:

IP 66 / 67 IP 66 / 68 (15 meters for 70 hours)

Cable entries options:

One or two cable entries from the metric and imperial sizes

Temperature:

Standard operating temperature -20°C +80°C Lower and higher temperature options available on request.