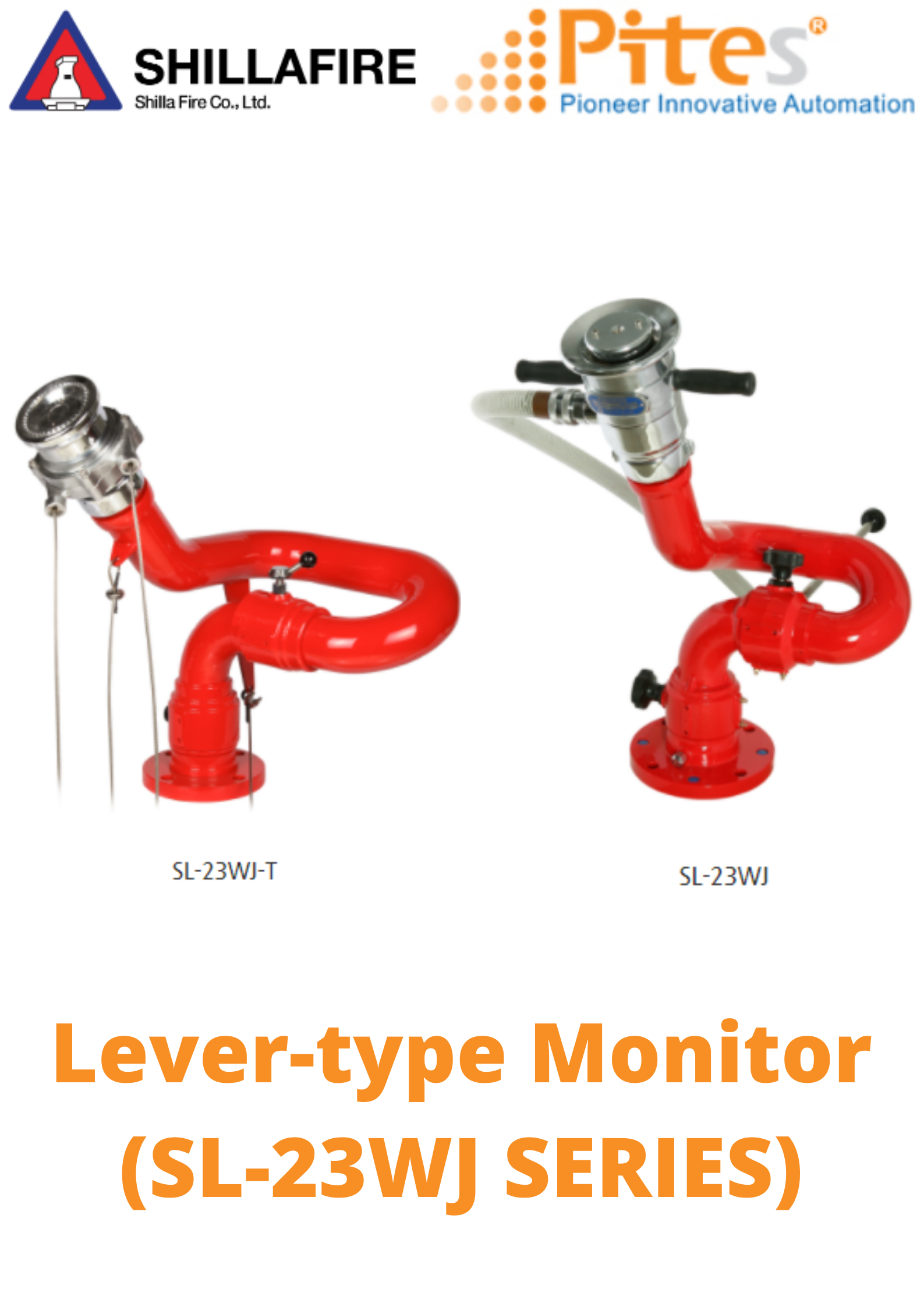 SHILLA FIRE Việt Nam, Đại lý SHILLA FIRE Vietnam, Lever-type Monitor (SL-23WJ SERIES)
Hãng sản xuất: SHILLA FIRE Vietnam
Liên hệ tư vấn
SHILLA FIRE Việt Nam, Đại lý SHILLA FIRE Vietnam, Lever-type Monitor (SL-23WJ SERIES), SL-23WJ-2, SL-23WJ-3, SL-23WJ-4, SL-23WJ-6, SL-23WJ-T
The lever operation monitor is lightweight with very good stability even in high-pressure and high-flow use.
The product is designed to minimized the reaction force of water throw. Stainless Steel & AL-Bronze material are applied to prevent corrosion. Smooth operation even in high pressure or unfavorable conditions.
The level operation monitor is mostly appropriate for use on hydrant or on tower.
Advantage:

Lightweight with good stability.
The outlet can be made with BSP thread.

Material:

Stainless Steel & AL-Bronze

Operating Range:

Upward +85 deg. downwards -45 deg.
Horizontal rotation of 360 deg.

Option:

KFI Certified
Model

Inlet Size

Outlet Size

Material

Remarks

Add to
quote
SL-23WJ-2

ANSI#150 2-1⁄2"

NH2-1/2"

Stainless Steel
&
Al-Bronze
Upwards +85 deg.
Downwards -45 deg.
Horizontal Rotation of 360 deg.
SL-23WJ-3

ANSI#150 3"

SL-23WJ-4

ANSI#150 4"

SL-23WJ-6

ANSI#150 6"

SL-23WJ-T

ANSI#150 4"

Tower-type