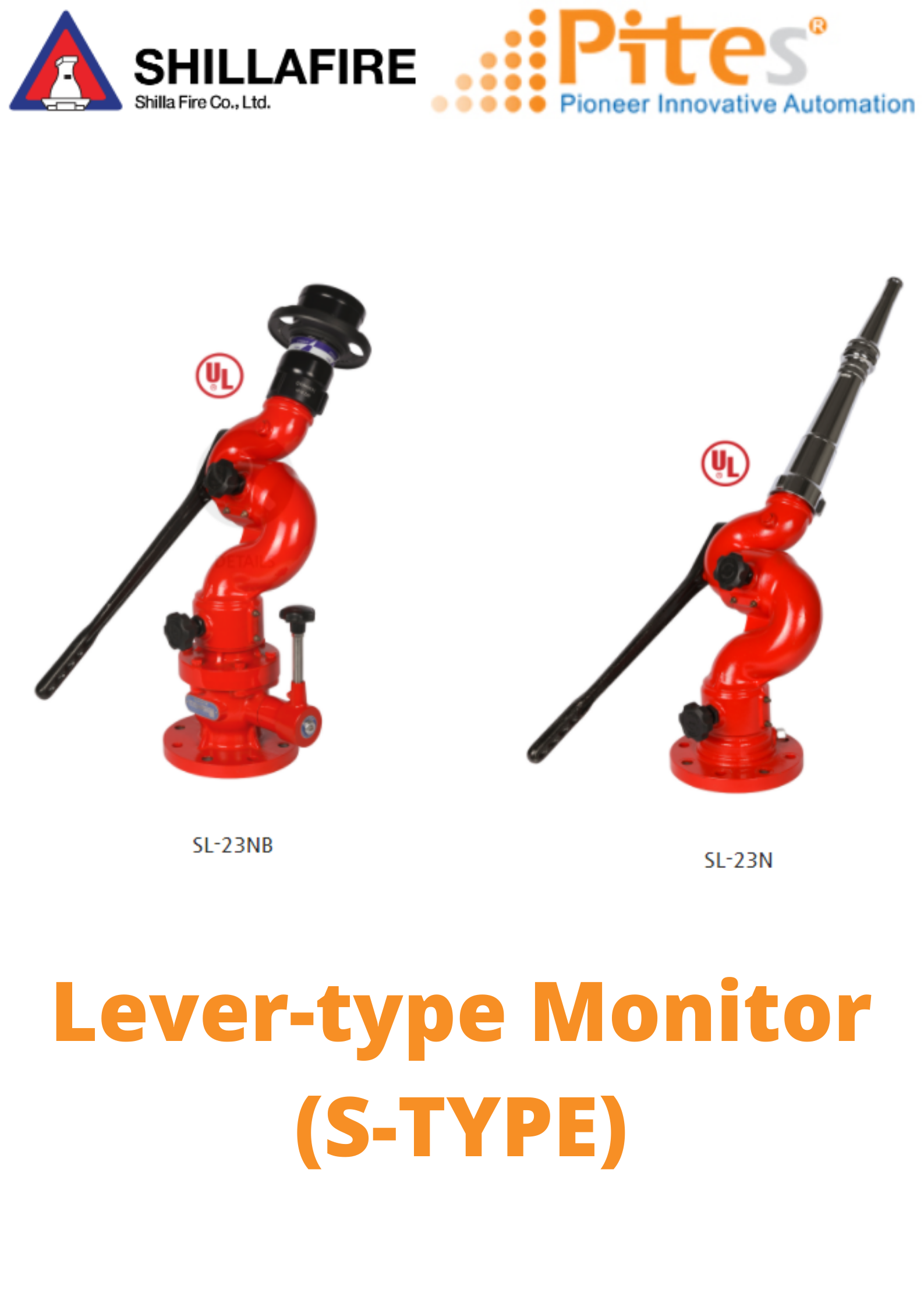 SHILLA FIRE Việt Nam, Đại lý SHILLA FIRE Vietnam, Lever-type Monitor (S-TYPE)
Hãng sản xuất: SHILLA FIRE Vietnam
Liên hệ tư vấn
S-type lever monitor is mostly mounted on the fire truck or on the hydrant around the dangerous area.
The mounted lever can be adjusted up-down and left-right to enable quick operation, and the fixture can be used to fix the monitor
in one position. Water or foam type can be selected depending on the fire situation, and there is built-in valve type and detachable-type that can select the valve for use.
Option:
SHILLA FIRE can also supply UL listed products that are applied with high-strength and high corrosion-resistance AL-Bronze material to be appropriate for use in unfavorable conditions with high pressure or with high risk of corrosion from seawater, etc
SHILLA FIRE Việt Nam, Đại lý SHILLA FIRE Vietnam, Lever-type Monitor (S-TYPE), SL-23N-2K, SL-23N-2, SL-23N-3, SL-23N-4, SL-23NB-2K, SL-23NB-2, SL-23NB-3, SL-23NB-4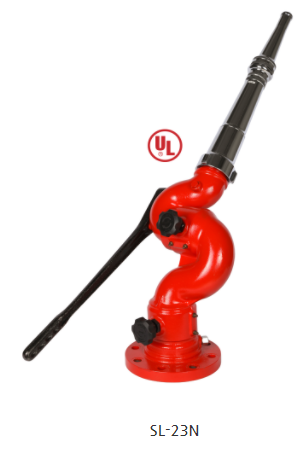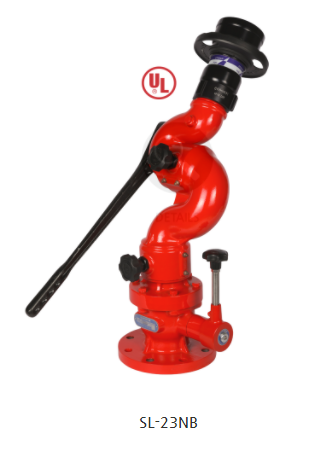 Model

Inlet Size

Outlet Size

Remarks

Add to
quote

Valve separated

Valve integrated

SL-23N-2K
SL-23NB-2K

KS16K 2-1⁄2"

FE65(M)

Operating Range:
+85 degrees upwards,
-45 degrees downwards
· Mat'l : AL. or Bronze
· Option : KFI Certified
SL-23N-2
SL-23NB-2

ANSI#150 2-1⁄2"

SL-23N-3
SL-23NB-3

ANSI#150 3"

SL-23N-4
SL-23NB-4

ANSI#150 4"
Model

Inlet Size

Outlet Size

Remarks

Application
Nozzle
Add to
quote

Valve separated

Valve integrated

SL-23N-2
SL-23NB-2

ANSI#150 2-1⁄2"

NH65(M)

· Operating Range:
+85 degrees upwards,
-45 degrees downwards
· Mat'l : AL.-Bronze
SL-15FNA
/ SL-15FN
SL-23N-3
SL-23NB-3

ANSI#150 3"

SL-23N-4
SL-23NB-4

ANSI#150 4"