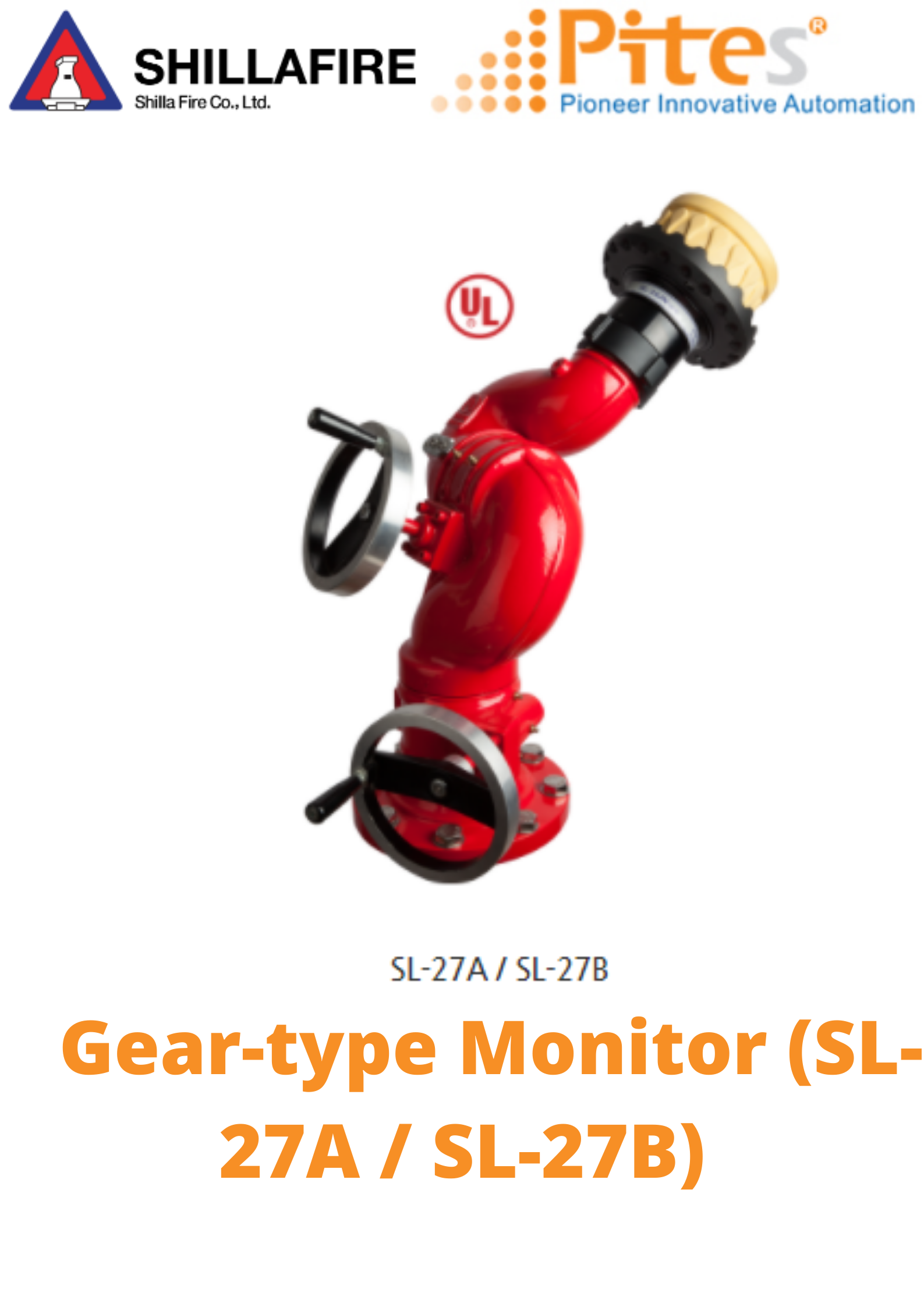 SHILLA FIRE Việt Nam, Đại lý SHILLA FIRE Vietnam, Gear-type Monitor (SL-27A / SL-27B)
Hãng sản xuất: SHILLA FIRE Vietnam
Liên hệ tư vấn
SHILLA FIRE Việt Nam, Đại lý SHILLA FIRE Vietnam, Gear-type Monitor (SL-27A / SL-27B), SL-27A-4, SL-27A-6, SL-27B-4, SL-27B-6
The large-size monitor enables large-scale firefighting on oil and chemical plants fire.
Flow is possible up to 2000GPM, and up-down, left-right operation is smooth and appropriate even in large-scale firefighting.
The product is manufactured in AL-bronze and bronze for use of seawater, and there is also lightweight aluminum product for use on fire trucks.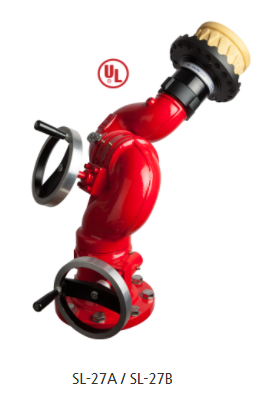 Option :
SHILLA FIRE can also supply UL listed products those are applied with high-strength and high corrosion-
resistance AL-Bronze material to be appropriate for use in unfavorable conditions with high pressure or with high risk of corrosion from seawater, etc.
Size :
Inlet : 4", 6"(Flange) / Outlet : NH 3" (M)
Operating Range :
Upwards +85 deg. Downwards -45 deg.
Material :
Aluminium/Bronze/AL-Bronze
Characteristic:
• Gear embedded-type
• Option : KFI certified
• For NH 2-1/2" outlet, SL-50B(Bronze) or SL-50BA(Aluminium) connector can be used.
Model

Inlet Size

Outlet Size

Material

Remarks

Add to
quote
SL-27A-4

ANSI#150 4"

NH 3"(M)

Aluminum

Fixed-type
· Operating Range : Upwards +85 deg.
Downwards -45 deg.
Horizontal 360 deg.
· Flow Rate : Max. 2000GPM
SL-27A-6

ANSI#150 6"

SL-27B-4

ANSI#150 4"

NH 3"(M)

Bronze

SL-27B-6

ANSI#150 6"
Model

Inlet Size

Outlet Size

Material

Remarks

Application
Nozzle
Add to
quote
SL-27A-4

ANSI#150 4"

NH75(M)

AL-Bronze

· Fixed-type
· Operating Range : Upwards +85 deg.
Downwards -45 deg.
Horizontal 360 deg.
SL-15FNA
/ SL-15FN
SL-27B-6

ANSI#150 6"