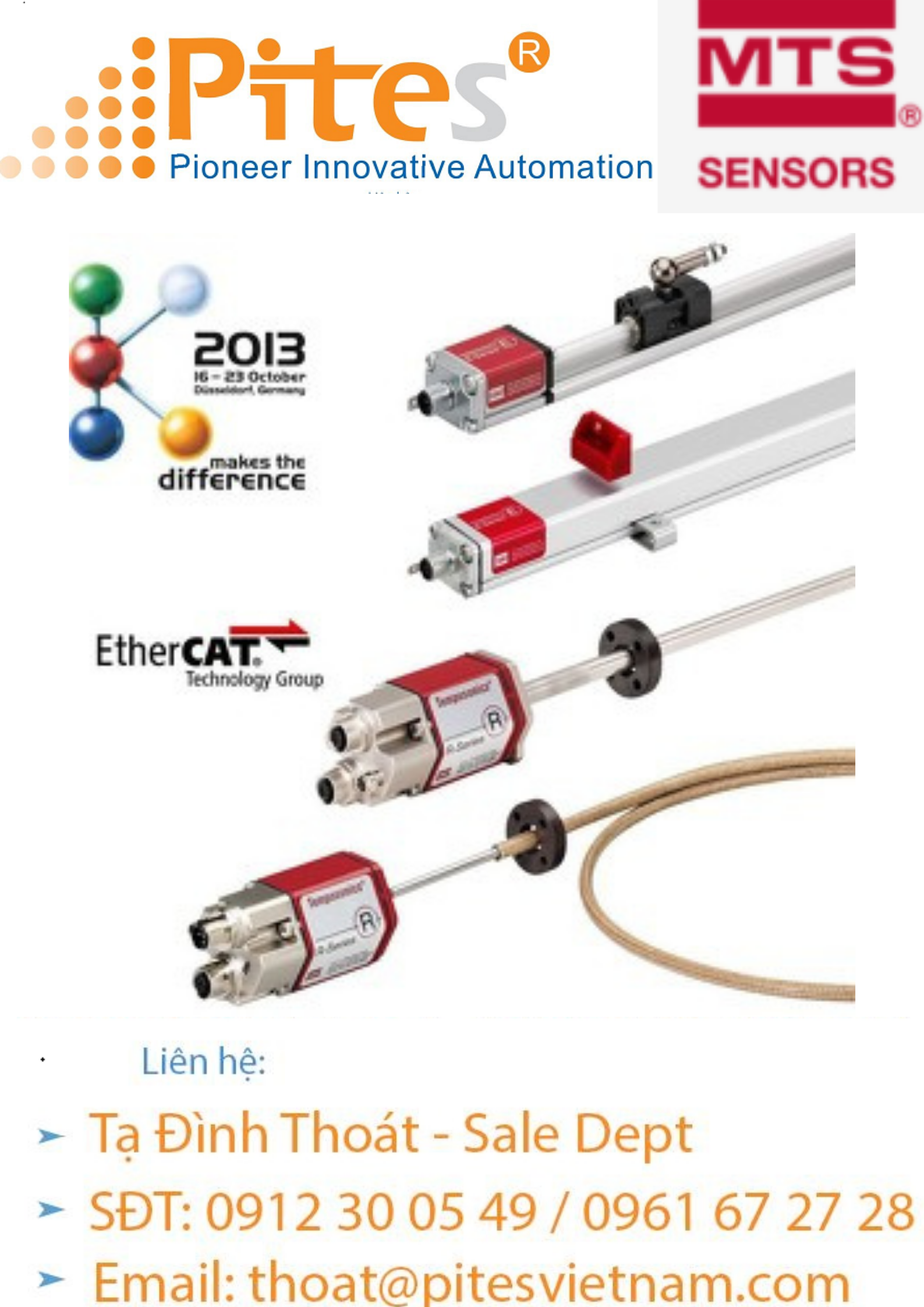 R-Series Model RF, RFC03300MD531P102, MTS Sensor Vietnam
Hãng sản xuất: MTS sensor vietnam
Liên hệ tư vấn
R-Series Model RF, RFC03300MD531P102, MTS Sensor Vietnam, MTS Sensor Việt Nam, RFC03300MD531P102 MTS Sensor, ĐẠi lý MTS Sensor Việt NAm
Pitesco Việt Nam là công ty XNK hàng đầu và là nhà cung cấp chuyên nghiệp các mặt hàng "Máy móc và các thiết bị, dụng cụ đo lường, kiểm tra công nghiệp"
Hãy liên hệ với chúng tôi để có giá tốt nhất.
0961672728 Mr Thoát
I email I thoat@pitesvietnam.com
I website 1I http://fairchild-vietnam.pitesco.com/
I website 2I http://tudonghoasg.com.vn/

Chúng tôi rất mong được hợp tác thành công với quý khách !
Product overview MTS offers the Model RF Flexible housing as an option with our R-Series family of extremely robust, highly accurate, linear-position sensors. Constructing a R-Series sensor with the RF flexible housing results in a flexible style sensor that offers trouble-free performance in applications that require very long stroke lengths and linear measurements on an arc. The Model RF flexible sensors are available in all R-Series sensor outputs including analog, serial, digital, and bus interfaces. Standard stroke lengths for the sensor are up to 10 meters (396 in.) and for special applications, longer lengths are available by consulting the factory. Flexible sensors incorporate the Temposonics SE (Sensing Element) technology that is the same building block all MTS sensor models use. The SE is housed in a fluoroelastomer coated stainless steel housing that is flexible and can be bent in an arc to an 8 inch minimum bend radius. Most operating parameters are identical to their rigid cousins. Model RF sensors are recommended for long-length applications because they are simply coiled inside a 40-inch diameter box for shipping, which simplifies logistics and handling. The model RF sensor can easily bend around corners or obstacles and provides a simple solution for applications where installation space is too confined, or has limited access, making installation or replacement too difficult and costly for a standard rigid type sensor.
100% USA Origin

MTS Sensor Vietnam

Code: RFC03300MD531P102
Temposonics® R-Series