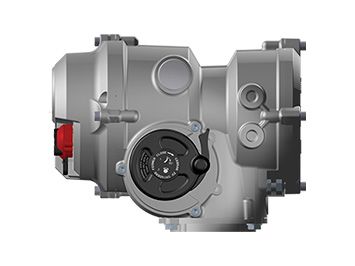 Electrics Actuator IQT-N
Nhà cung cấp: Pitesco
Hãng sản xuất: Rotork Remote Control
Liên hệ tư vấn
Mr Nghĩa
nghia@pitesco.com
0914.237.179
nghia.pitesco
IQT-N
Specifically designed to meet the needs of modern warship design, the IQT-N has been independently tested for shock tolerance and meets the requirements of most worldwide surface ship applications.
The Rotork IQT-N actuator offers a low cost, reliable, virtually maintenance free, light weight 'fit and forget' solution which offers a myriad of control options fitting with the management of shipboard critical systems.
The IQT-N actuator offers the following powerful features:
Three phase and Single phase power supplies
Modulating duty option
Full-turn and multiport option
Shock tolerant
Compact design
Environmental protection to IP68 (7 mtr for 72 hours)
Various optional upgrades are available including:
Fire Protection exceeding ANSI/API607 and UL1709 (1093 degC / 2000 degF for 30 minutes). Please consult Rotork for various options such as semi-rigid enclosures (blankets). Intumescent coating is not available for this product.