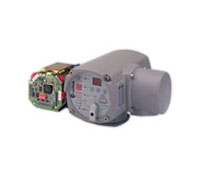 ELECTRIC ACTUATORS - Centronik On/Off
Xuất sứ: Spain
Nhà cung cấp: Pitesco
Hãng sản xuất: Centork
Liên hệ tư vấn
Mr Nghĩa
nghia@pitesco.com
0914.237.179
nghia.pitesco
ELECTRIC ACTUATORS

-

Centronik On/Off

Due to its modular design, the Centronik unit can add different functions, can incorporate different remote comunication modes and the adaptation to different standards can be easily achieved.

The Centronik On/Off control is the solution used for On/Off or Open/Close control aplications.

The Centronik On/Off control can be used in combination with the 400 and 460 series multiturn actuators and with the 480 series quarter-turn actuators.

The Centronik unit separated mounting (optional) is another important characteristic for aplications where the temperature, vibration or mounting conditions makes the direct mounting on the actuator difficult.

Main functions and characteristics:
Modular and programable concept due to the use of microprocessor technology.
Non intrusive Local controls (OPEN, STOP, CLOSE, DES) with LOCAL/REMOTE selector protected by lock.
Local Indication with 5 LEDS.
Motor power control by reversing contactors or thyristors (option).
Automatic phase correction and autodiagnostic capabilities.
24 VDC power supply.
IP67 or IP68 (option) wheatherproof protection.
Eex ATEX protection optional.
Remote digital communication by FieldBus (option): PROFIBUS, DeviceNet, MODBUS.
Electrical connection by terminal or plug-socket.